Friar Tuck's Tavern
There's a new watering hole in Mystic, Ct. and it needed a logo/mascot. What could be more fun than Friar Tuck sitting on a keg, inventing you to come and imbibe and be merry?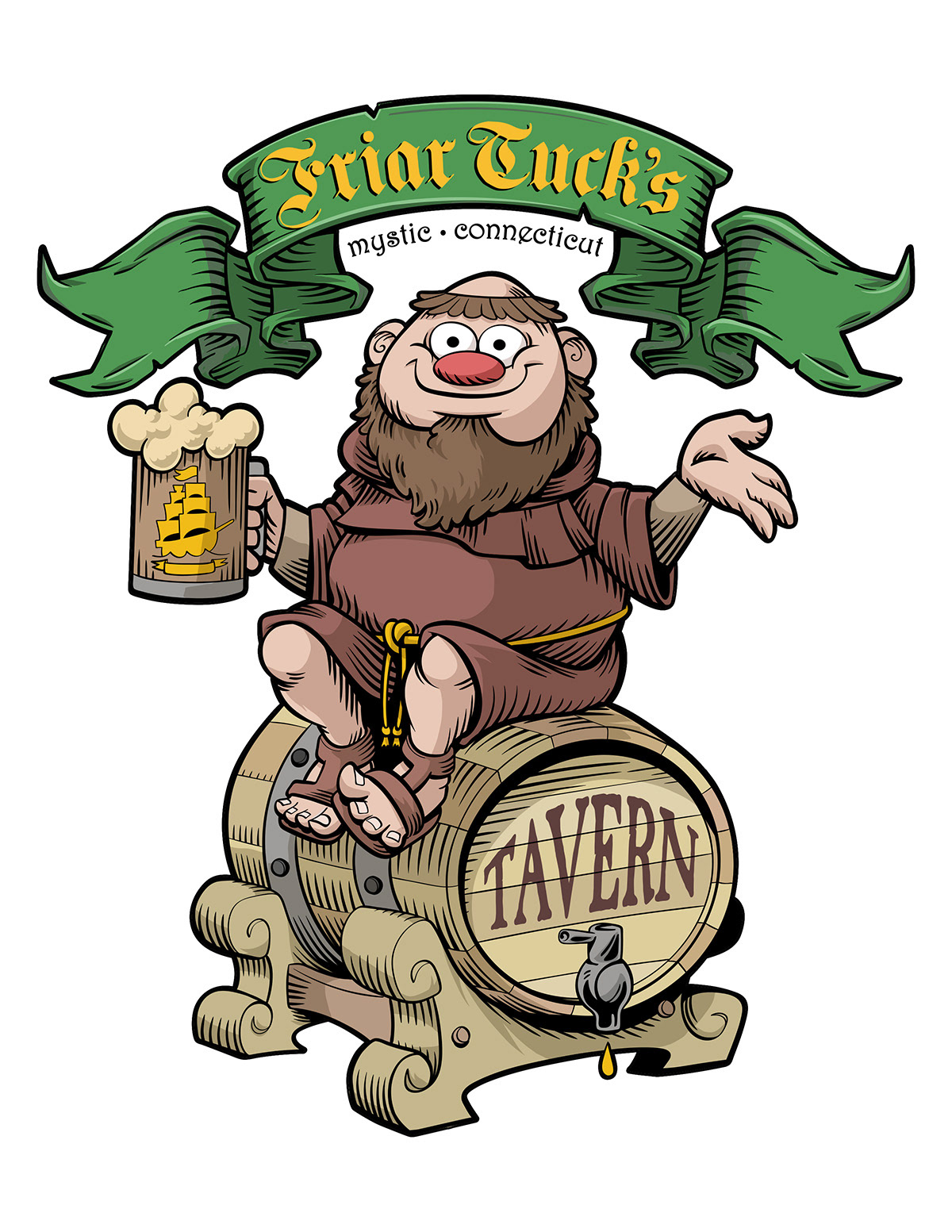 Here are some of the original rough sketches.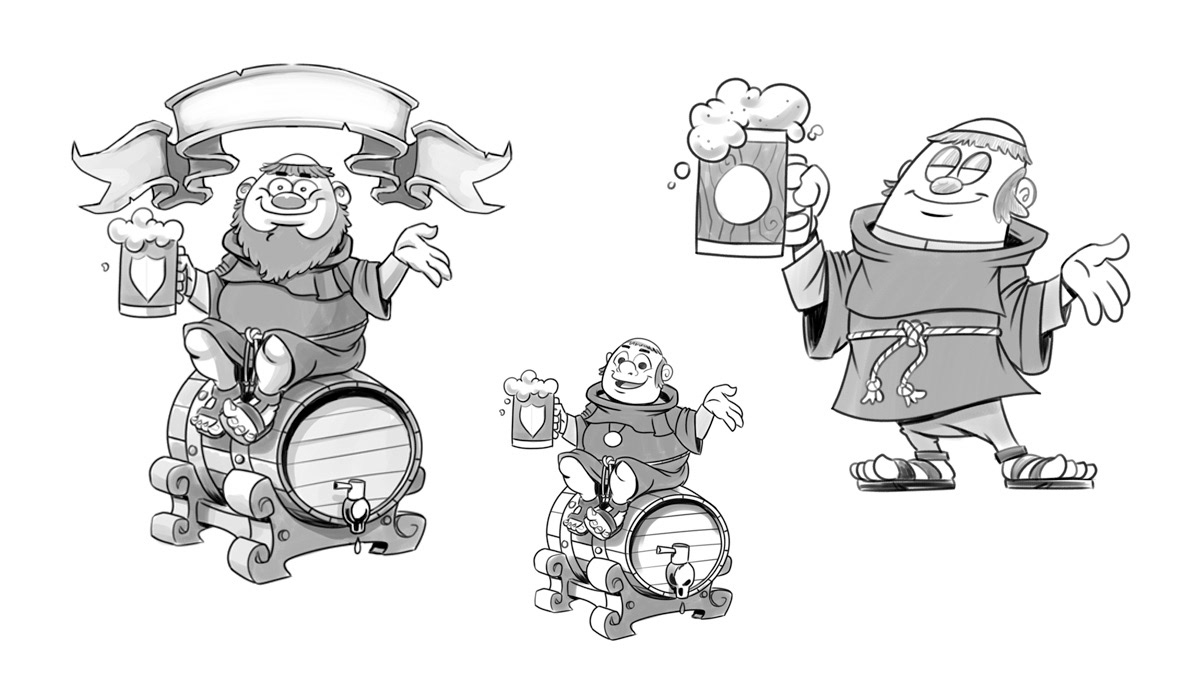 In addition to the logo, they asked for a t-shirt design.